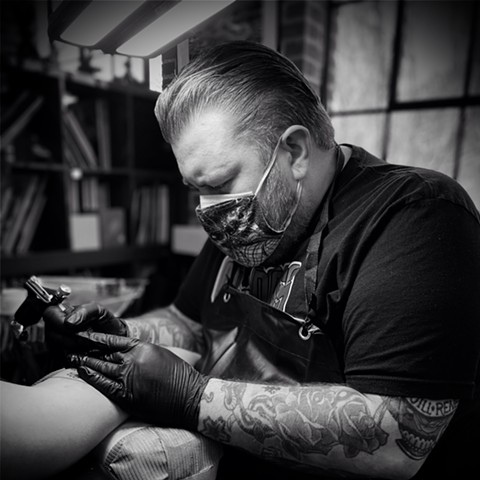 I started my tattooing career in 2005 at Family Tattoo in Chicago. Since then, I've lived in and traveled to various cities doing guest spots and conventions. At the moment, I'm living in Asheville, but I'm still visiting and tattooing in Chicago, as much as possible. I enjoy doing bright and bold traditional tattoos, along with more illustrative, blackwork pieces. I'm heavily inspired by traditional tattooing, printmaking, folk-art, and illustration.
In Chicago, I'm tattooing at Family Tattoo on Belmont. In Asheville, I'm currently working 474 Gallery Studio.
For Appointments or Consultations, please email: billsmilesbooking@gmail.com
Upcoming Travel dates will be announced in 2022*
*All travel is suspended due to the current pandemic.